Environmental seminars, forums, education, networking and social opportunities in New Jersey, Pennsylvania, New York & Delaware
Click here for most recent version
------------------------------------------------------------------------------------------------------------------------------
For free publication, send your event information to: editor@enviropolitics.com
-----------------------------------------------------------------------------------------------------------------------------
The Tour de Pines
The Tour de Pines will begin at the Pinelands Preservation Alliance's Bishop Farmstead in Southampton Township, NJ, traverse the length and breadth of the Pinelands National Reserve, and culminate at Historic Whitesbog Village on Sunday, October 14. Each day's tour will

r

ange from approximately 40 - 55 miles per day, with average speeds of 11-13 mph, and begin and end at the same location.

The Tour de Pines is a voluntary, non-competitive, unsupported ride. Participants are required to provide their own transportation, food and lodging.

Participants may elect to ride 1, 2, 3, 4 or all 5 days.

For more information (including cue sheets for each ride and photos from last year) or to register go to the Tour de Pines web page, email tour@pinelandsalliance.org, or (609) 859-8860 x24.
October 13, 2012
Wonder Walk: Evidence of Mammals
1112 Dukes Parkway West, Hillsborough NJ 08844
Search for signs of the mammals that live at Duke Farms. Many of these mammals are nocturnal and only move around at night. Others are just very shy and seldom seen. Join a New Jersey Audubon Naturalist as we look for tracks and other signs of the mammals that call Duke Farms home.
Cost: $10 per person, (NJ Audubon Members $7 per person) Maximum charge $22 per family. Limited s
pace. Pre-registration required.
Register Here

October 15, 2012
Project Wet
1112 Dukes Parkway West, Hillsborough NJ 08844
NJ Project WET is sponsored by the NJ Department of Environmental Protection and is a Professional Development Provider registered with the NJ Department of Education. Credits are given for the workshop hours completed. Each workshop is based around a book full of science-based, interdisciplinary activities and lesson plans that are teacher-tested and classroom ready for K-12 students that is provided as part of the workshop.
$12 fee includes a light snack and WET Curriculum Book, please bring a bagged lunch.
Register Here
--------------------------------------------------------------------------------------------------------------------------

Like our calendar? You'll love our daily newsletter, EnviroPolitics

Try it free for 30 days!
No obligation. Cancel anytime with one click
--------------------------------------------------------------------------------------------------------------------------
October 16, 2012
NJDEP Seminar: Idling Regulations, Landfill Permitting and Requirements,
Diesel Risk Assessment and Enforcement Case Studies"
Morris County Public Safety Training Academy
West Hanover Avenue & Academy Driveway
Morristown, NJ
Directions
Seating is limited. Please reserve your seat by
completing registration
Training will begin with the State of New Jersey's Enforcement of Idling Regulations and then will progress to providing information on multiple air pollution topics. Landfill Air Permitting Applicability and
requirements
will
also be explained. A representative from the Air Permitting group will explain Diesel Risk Assessment and 1st
Level Screening Worksheet. A New segment to this event will cover select Enforcement Case Studies
involving; Subchapter 5 - Prohibition of Air Pollution Compliance Issues, Denial of Entry cases, and Unhealthy
Air Quality Forecast impacts. The day will conclude with a question and answer session to address questions,
comments and concerns. More information here.
October 18, 2012
National Alternative Fuel Vehicle Day Celebration

7 a.m.
Pascack Valley High School
200 Piermont Road, Hillsdale, NJ

Pascack Sustainability Group and the students at Pascack Valley High School in Hillsdale, NJ will celebrate National Alternative Fuel Vehicle Day, a bi-annual day of education about clean energy transportation and energy independence. The event is one of more than 160 happening around the country.
Our program will include:
- A brief overview the goals of NAFV Odyssey Day & speaker introductions - Rosemary Carey, President Pascack Sustainability Group - 3 mins. (Note: the students will be shown a 20-minute film the day before or after the event)
- Comments (10 mins) from Assemblyman Eustace on how electric vehicles can help reduce carbon emissions and bring us to a more sustainable energy future. Info about public policy, current legislation/bills to bring this about.
- Comments (10 mins.) from Steve Mosca, President of Go-One and bicycle advocate, with demo of Velomobile (covered recumbant bike.)
- Students "Kick the tires" & Q&A (5 mins.)
LOCALLY SOURCED REFRESHMENTS AVAILABLE


October 18, 2012
Emerging Roles and Challenges for the State Licensed Site Professionals
1:30 p.m. to 3: p.m.


RTM Communications, Inc. and Bloomberg BNA invite you to join a distinguished panel to :
Unlock the changing regulatory culture, roles and responsibilities of the LSPs
Gain insight about the challenges and different approaches LSP programs are taking at sites
Determine the extent of authority and liability for remedial investigations, deed restrictions, release reporting and property transfers
Learn about how LSPs are dealing with site reopeners and vapor intrusion issues
Hear lessons learned

from practitioners with boots on the ground




Speakers include LSP, LEP LSRP from Massachusetts, Connecticut and New Jersey.

Sign up here


October 18, 2012
The Business Case for Sustainability
8:30 a.m. to Noon
The Enterprise Center
Burlington County College
3331 Route 38 – 300 College Circle
Mount Laurel, NJ 08054
See how "The Triple Bottom Line" can help your small business save money, gain customers, and improve the environment.
Learn the "real" definition and economic benefits of sustainability for small businesses from experts in the NJDEP's Sustainability and Green Energy (SAGE) Division, and hear from owners who are gaining efficiency, customers, profits, and competitive advantage from green practices.
$20 per person, $25 after Oct 1
st
. Continental Breakfast included

Register here
October 18, 2012
Barnegat Bay Blitz
New Jersey Department of Environmental Protection Commissioner Bob Martin, DEP staff members and thousands of volunteers from area schools, businesses, nonprofit organizations, and government leaders will pick up litter and debris in various locations in the Barnegat Bay Watershed on October 18. As an educational component of Governor Christie's 10-point plan to restore Barnegat Bay, the Blitz is aimed to engage community members in all 37 municipalities to take active stewardship measures to protect the water quality in the streams and rivers of the bay. To volunteer, go
here
or email Katie Barnett at
Katie.Barnett@dep.state.nj.us
.


October 18, 2012
Water Supply: You're Right to Know!
7 p.m.
Pinelands Preservation Alliance
17 Pemberton Road, Southampton Twp.
(Directions)
This workshop, led by Rich Bizub, Pinelands Preservation Alliances's Director for Water Programs, is designed to give you the tools you need to understand where your water comes from, what water company services your town, and why it should matter to you. The workshop begins with an introduction to water supply in New Jersey and the impact that water allocations for public supplies and golf courses can have on the rivers, streams and wetlands in your community. Learn how to obtain crucial information about how water is allocated and what to do with that information. The workshop is a must for anyone who cares about clean drinking water and protecting their community's natural resources.
Cost:
$10.
Registration
required.


October 19, 2012
Passaic River Symposium V
Montclair State University
Montclair, New Jersey
The fifth Passaic River Symposium will be a day-long event featuring the Lower Passaic River Restoration Project. The symposium will include invited keynote speakers and plenary sessions/presentations on all aspects of environmental management challenges relevant to the Passaic River Basin. This conference year will focus on sediment remediation as part of the Lower Passaic Interim Remedial Measure, the release of the Focused Feasibility Study, ecosystem restoration and environmental advocacy and public outreach efforts. Projects in the upper river and tributary watersheds will also play a prominent role in this conference. Call for abstracts and registration information will soon be posted on the symposium website at www.csam.montclair.edu/pri/conferences. We invite government agencies, corporate and consulting firms, non-profit organizations and academic organizations to become a symposium sponsor and/or exhibit at the conference. Please direct any inquires or questions to the symposium chair, Dr. Meiyin Wu, at pri@mail.montclair.edu or 973-655-5423
October 19-22, 2012


Ingersoll Rand's Journey to Sustainability


An ISE/CHRMS Breakfast Seminar
7:30 a.m. to 9:30 a.m.
Hartman Lounge in "Hennessy Hall" (The Mansion)
Fairleigh Dickinson University
October 19-22, 2012
Low Carbon Earth Summit 2012

October 21, 2012
Nature Explorers Native Plant Nursery
1112 Dukes Parkway West, Hillsborough NJ 08844
Learn about plants that are native to our area as you visit the native nursery at Duke Farms to see how plants are propagated from seeds and cuttings. For families with children ages 6 to 10. Duke Farms' Nature Explorers is a monthly program designed to help young people develop a life-long relationship with the natural world. Each month, February through October, we will explore a different topic related to nature.
Cost: $7 per child; accompany adult is free. Space is limited and advance registration is required.
Register Here
October 23, 2012
Distributed Solar Approach Training in

East Rutherford, NJ

9:30 a.m. to 2 p.m.

Sheraton Meadowlands Hotel & Conference Center
Click here for more information or to Sign Up



October 23, 2012
Sustainable Jersey Fall Networking event
6:30 pm
Careme's Restaurant
Atlantic Cape Community College Campus
5100 Black Horse Pike
Mays Landing, NJ 08330

October 25, 2012
Southern New Jersey Development Council Open House Reception
Hosted by Fox Rothschild
5:30 p.m. to 7 p.m.
2000 Market Street (20th Floor)
Philadelphia, PA
Registration required. Register
here
or call 856-228-7500

October 25, 2012
Duke Farms Landscape Restoration: From Private Estate to Ecological Habitat
1112 Dukes Parkway West, Hillsborough NJ 08844
Ecological Landscaping Association has recruited Thomas Almendinger, Duke Farms Director of Stewardship, for a guided exploration of Duke Farms 2,740 acre habitat regeneration.
Cost: $25 per person ($20 for Ecological Landscaping Association members)
Register Here

October 26, 2012
Policy Briefing: NJ Solar Energy Legislation
8 a.m. - 10:30 a.m.
The College of New Jersey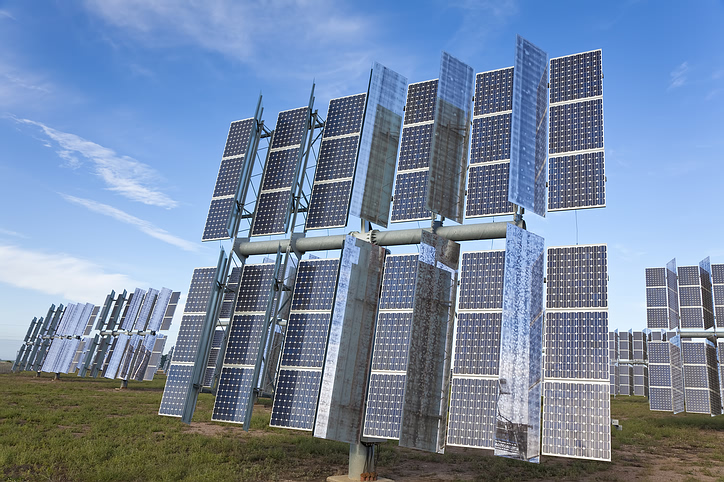 Join PlanSmart NJ, APA NJ and The Sustainability Institute for our next Policy Briefing exploring the New Jersey Solar Energy Legislation signed into law by Governor Chris Christie (S-1925). Experts will discuss what is included in the legislation, the land use ramifications, and its impact on the solar market in New Jersey.
This event is eligible for NJ CLE, AICP CM and NJ PE credits. PlanSmart NJ member: $45; Non-Profit/Government: $55; Non-Member $645
Autumn Family Fun Day at Duke Farms
1112 Dukes Parkway West, Hillsborough NJ 08844
Join us for an

Autumn Afternoon of Family Fun

on Sunday, October 28, noon to 3 p.m. Come in costume for a scavenger hunt through our habitats, learn about native wildlife, take a fall color hike and listen to tales of adventure shared by our professional storyteller. Advance registration is suggested.
Cost: $5 per person. Space is limited and advance registration required.
Register Here
PBCCG CAFO and Hydraulic Fracturing Conference -- Democracy Fractured12
Noon – 6:30 PM (Includes meal)
Holland Union Building (HUB)
28 N. College Street
Carlisle, PA.
Join us as keynote speakers and community leaders address the challenges to PA's agricultural heritage, from factory farms to Marcellus Shale natural gas extraction and biosolids. We will examine the economics, public health, animal health, environmental impacts, food safety and the influence of powerful well lobbied industries on our farms, economic policy, regulation and democracy. How do we protect ourselves? What happens when state agencies and government fail to protect us? How do we invest in policies that benefit our independent farms and rural communities? How do we sustain our environment and keep local independent farms viable? Participants and topics: Patrick Baron, Hopkins Bloomberg School of Public Health - Public Health Implications and Industrialized Animal Production/ Antibiotics and MRSA; Kathy Martin, Environmental Specialist - Community and Environmental Impact of CAFOs and Hydraulic Fracturing of Marcellus Shale; Craig Watts, North Carolina Poultry Contract Farmer - What goes on behind those steel doors? See industrialized animal production through the eyes of a contract farmer; Terry Spence, Missouri Beef Cattle farmer/SRAP Consultant –What is preventing progressive changes to our food system? Subsidies and influence in agribusiness; Charlie Speer, Speer Law Firm – What happens when federal, state and local governments are not doing enough to regulate pollution from industry; Julie Huntsman, Veterinarian and NY Council Woman – Effects on livestock near hydraulic fracturing. What about animal health and food safety;Ron Gulla, Ron tirelessly educates about the effects of industrial gas development on his 141 acre farm in Southwestern Pennsylvania. Marcellus Man of the Year; Terry Greenwood, Beef Cattle farmer in SW PA who will talk about his experience with gas drilling, loss of water source and cattle, and Carol French and Carolyn Knapp, PA dairy farmers and co-founders of Pennsylvania Landowner Group for Awareness and Solutions - How drilling has impacted their family, farms and livestock. Sponsored by Peach Bottom Concerned Citizens and Socially Responsible Agriculture Project. Please contact Maria Payan by Oct. 21 to reserve a seat - 717 456 5800
payans@zoominternet.net
Or mail check to: PBCCG, P.O. Box 307 Delta PA 17314. Student - Requested Donation $10 General Public - Requested Donation $20.
October 29-30, 2012

October 30, 2012
Marcellus Shale Coalition's Transportation Safety Day and Flagger Training
With Keynote Speaker Pennsylvania State Representative Matt Baker
Mansfield University, Mansfield, Pa
Building on the success of five previous Transportation Safety Day events, the Marcellus Shale Coalition (MSC) is continuing its commitment to providing safety training programs in 2012. In addition to Transportation Safety Day, the MSC is also offering Flagger Training certification courses. For additional information. click

HERE

.
REGISTER NOW

!
-------------------------------------------------------------------------------------------------------------------------
Like our calendar? You'll love our daily newsletter, EnviroPolitics
Try it free for 30 days!
No obligation. Cancel anytime with one click
--------------------------------------------------------------------------------------------------------------------------

November 2, 2012
Sounds of the Night at the Meadows
6 p.m.- 8 p.m.
The Nature Conservancy's
South Cape May
Meadows Preserve
Cape May County
NJ
Owl bander Katy Duffy will guide us as we listen to
the chorus of night sounds. If conditions are right,
Katy may be able to share a newly banded owl with
the group. Bring a flashlight or headlamp.
Registration required. C
all 908-955-0356 or visit nature.org/newjersey



November 3, 2012

The Nature Conservancy's
Sunset Tour of Alloway
Creek

3:30 p.m.-5:30 p.m.
Alloway Creek Watershed Restoration Site
Salem County, NJ
Visit a portion of the 20,000+ acres of salt marsh and adjacent uplands PSEG
has restored to vital, healthy habitat for fish and wildlife.
Registration required. C
all 908-955-0356 or visit nature.org/newjersey

November 3, 2012
The Nature Conservancy's
Surf-fishing Workshop
8 a.m. -11a.m.
Island Beach State Park, Berkeley, NJ
Join NJ Beach Buggy Association for a clinic on fishing basics and surf-fishing
for striped bass and blue fish. Bring your own equipment, if possible; valid NJ
fishing license required.
Registration required. C
all 908-955-0356 or visit nature.org/newjersey
November 15, 2012
Book Club Discussion: Rachel Carson's "Silent Spring"
7:30 p.m
The Schuylkill Center for Environmental Education
8480 Hagy's Mill Road Philadelphia, PA 19128


Co-sponsored by SWEP, the Society of Women Environmental Professionals of Greater Philadelphia
Rachel Carson almost single-handedly started the environmental movement with the publication of Silent Spring, a ground-breaking best seller. We'll celebrate the 50th anniversary of the book's publication by gathering to discuss the landmark work. Executive Director Mike Weilbacher will be joined by Beth Hyde of Roux Associates and Sonya Ward of H2M Associates, both chair and programs committee chair respectively of SWEP. The book is on sale in our gift shop.


December 8, 2012
The Nature Conservancy's
Annual Christmas Tree Hunt
10 a.m. -2 p.m.
Lizard Tail Swamp Preserve, Middle Township
Cape May County, NJ.
Free.
Registration required. C
all 908-955-0356 or visit nature.org/newjersey
--------------------------------------------------------------------------------------------------------------------------

Like our calendar? You'll love our daily newsletter, EnviroPolitics
Try it free for 30 days!
No obligation. Cancel anytime with one click