Environmental seminars, forums, education, networking and social opportunities in New Jersey, Pennsylvania, New York & Delaware
------------------------------------------------------------------------------------------------------------------------------
For free publication, send your event information to: editor@enviropolitics.com
-----------------------------------------------------------------------------------------------------------------------------

October 26, 2012
Policy Briefing: NJ Solar Energy Legislation
8 a.m. - 10:30 a.m.
The College of New Jersey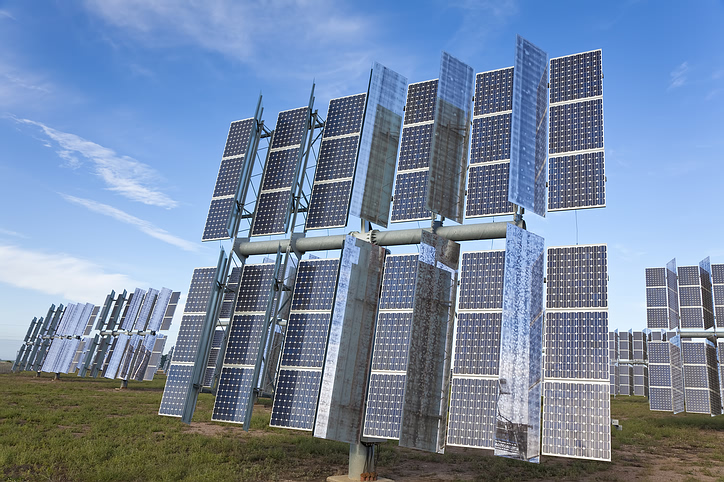 Join PlanSmart NJ, APA NJ and The Sustainability Institute for our next Policy Briefing exploring the New Jersey Solar Energy Legislation signed into law by Governor Chris Christie (S-1925). Experts will discuss what is included in the legislation, the land use ramifications, and its impact on the solar market in New Jersey.
This event is eligible for NJ CLE, AICP CM and NJ PE credits. PlanSmart NJ member: $45; Non-Profit/Government: $55; Non-Member $645


October 28, 2012
Autumn Family Fun Day at Duke Farms
1112 Dukes Parkway West, Hillsborough NJ 08844
Join us for an

Autumn Afternoon of Family Fun

on Sunday, October 28, noon to 3 p.m. Come in costume for a scavenger hunt through our habitats, learn about native wildlife, take a fall color hike and listen to tales of adventure shared by our professional storyteller. Advance registration is suggested.
Cost: $5 per person. Space is limited and advance registration required.
Register Here
NATURE FIELD TRIPS
New Jersey
Audubon's Plainsboro Preserve
Welcome to the New Jersey Audubon's Nature Field Trips for interested learners. Each Field Trip is designed for adults and focused family members to explore one of the natural areas of New Jersey

. We provide a highly trained environmental educator for each of our field trips. Join us and build memories that will last a lifetime while exploring a deeper connection with the natural world. All the trips involve moderate exercise and each participant should bring basic necessities such as water, sunscreen, snack and appropriate clothing. We prefer ten-day pre-registration and advanced payment of $10 for NJA members or $15 for nonmembers for all trips (unless otherwise noted). No refunds are made unless we cancel the trip. Field trips meet at or near the trip locations; directions and information are available on line:

www.njaudubon.org/centers/plainsboro

. Group size is limited and a minimum number of participants are necessary. To register call (609) 897-9400
E-mail:
plainsboro@njaudubon.org
October 28, 2012
PBCCG CAFO and Hydraulic Fracturing Conference -- Democracy Fractured12
Noon – 6:30 PM (Includes meal)
Holland Union Building (HUB)
28 N. College Street
Carlisle, PA.
Join us as keynote speakers and community leaders address the challenges to PA's agricultural heritage, from factory farms to Marcellus Shale natural gas extraction and biosolids. We will examine the economics, public health, animal health, environmental impacts, food safety and the influence of powerful well lobbied industries on our farms, economic policy, regulation and democracy. How do we protect ourselves? What happens when state agencies and government fail to protect us? How do we invest in policies that benefit our independent farms and rural communities? How do we sustain our environment and keep local independent farms viable? Participants and topics: Patrick Baron, Hopkins Bloomberg School of Public Health - Public Health Implications and Industrialized Animal Production/ Antibiotics and MRSA; Kathy Martin, Environmental Specialist - Community and Environmental Impact of CAFOs and Hydraulic Fracturing of Marcellus Shale; Craig Watts, North Carolina Poultry Contract Farmer - What goes on behind those steel doors? See industrialized animal production through the eyes of a contract farmer; Terry Spence, Missouri Beef Cattle farmer/SRAP Consultant –What is preventing progressive changes to our food system? Subsidies and influence in agribusiness; Charlie Speer, Speer Law Firm – What happens when federal, state and local governments are not doing enough to regulate pollution from industry; Julie Huntsman, Veterinarian and NY Council Woman – Effects on livestock near hydraulic fracturing. What about animal health and food safety;Ron Gulla, Ron tirelessly educates about the effects of industrial gas development on his 141 acre farm in Southwestern Pennsylvania. Marcellus Man of the Year; Terry Greenwood, Beef Cattle farmer in SW PA who will talk about his experience with gas drilling, loss of water source and cattle, and Carol French and Carolyn Knapp, PA dairy farmers and co-founders of Pennsylvania Landowner Group for Awareness and Solutions - How drilling has impacted their family, farms and livestock. Sponsored by Peach Bottom Concerned Citizens and Socially Responsible Agriculture Project. Please contact Maria Payan by Oct. 21 to reserve a seat - 717 456 5800
payans@zoominternet.net
Or mail check to: PBCCG, P.O. Box 307 Delta PA 17314. Student - Requested Donation $10 General Public - Requested Donation $20.


October 29-30, 2012




















October 30, 2012
Marcellus Shale Coalition's Transportation Safety Day and Flagger Training
With Keynote Speaker Pennsylvania State Representative Matt Baker
Mansfield University, Mansfield, Pa
Building on the success of five previous Transportation Safety Day events, the Marcellus Shale Coalition (MSC) is continuing its commitment to providing safety training programs in 2012. In addition to Transportation Safety Day, the MSC is also offering Flagger Training certification courses. For additional information. click

HERE

.
REGISTER NOW

!
-------------------------------------------------------------------------------------------------------------------------
--------------------------------------------------------------------------------------------------------------------------


November 2, 2012
Sounds of the Night at the Meadows
6 p.m.- 8 p.m.
The Nature Conservancy's
South Cape May
Meadows Preserve
Cape May County
NJ
Owl bander Katy Duffy will guide us as we listen to
the chorus of night sounds. If conditions are right,
Katy may be able to share a newly banded owl with
the group. Bring a flashlight or headlamp.
Registration required. C
all 908-955-0356 or visit nature.org/newjersey



November 3, 2012

The Nature Conservancy's
Sunset Tour of Alloway
Creek

3:30 p.m.-5:30 p.m.
Alloway Creek Watershed Restoration Site
Salem County, NJ
Visit a portion of the 20,000+ acres of salt marsh and adjacent uplands PSEG
has restored to vital, healthy habitat for fish and wildlife.
Registration required. C
all 908-955-0356 or visit nature.org/newjersey


November 3, 2012
The Nature Conservancy's
Surf-fishing Workshop
Island Beach State Park, Berkeley, NJ
Join NJ Beach Buggy Association for a clinic on fishing basics and surf-fishing
for striped bass and blue fish. Bring your own equipment, if possible; valid NJ
fishing license required.
Registration required. C
all 908-955-0356 or visit nature.org/newjersey
November 15, 2012
Book Club Discussion: Rachel Carson's "Silent Spring"
7:30 p.m
The Schuylkill Center for Environmental Education
8480 Hagy's Mill Road Philadelphia, PA 19128


Co-sponsored by SWEP, the Society of Women Environmental Professionals of Greater Philadelphia
Rachel Carson almost single-handedly started the environmental movement with the publication of Silent Spring, a ground-breaking best seller. We'll celebrate the 50th anniversary of the book's publication by gathering to discuss the landmark work. Executive Director Mike Weilbacher will be joined by Beth Hyde of Roux Associates and Sonya Ward of H2M Associates, both chair and programs committee chair respectively of SWEP. The book is on sale in our gift shop.


November 28, 2012
ANJR: Recycling Tonnage Reporting Workshop
8 a.m. to noon
Gloucester
County
Government
Services
Building
Tonnage Form Overview; S
pecific Examples from Municipalities: What Works & What Does Not;
"Things that drive Joe Davis at NJDEP crazy"
Dorothy Alexander, Recycling Coordinator, Toms River Township
Dominick D'Altilio,
President, ANJR
Sharon Delvecchio
, Rutherford Township
Troy
DePrince
,
Recycling Coordinator, West Deptford Township
Barbara Fiedler
Recycling Coordinator, Galloway Township
Monica Gismondi
,
Recycling Coordinator, Gloucester County Improvement Authority
Chris Higgins
,
Recycling Coordinator, Cherry Hill Township
Melinda Williams
,
Recycling Coordinator, Salem County Improvement Authority
Contact:
ANJR,
120 Finderne Ave.,
Bridgewater, NJ 08807 P:
908-722-7575 F: 908-722-0280


December 8, 2012
The Nature Conservancy's
Annual Christmas Tree Hunt
Lizard Tail Swamp Preserve, Middle Township
Free.
Registration required. C
all 908-955-0356 or visit nature.org/newjersey

March 24-27, 2013
EIA 2013 National Conference & Exhibition
Compliance + Enforcement = Prevention: A Capital Idea
Hyatt Regency
Crystal Cit

y (Washington, D.C.)
--------------------------------------------------------------------------------------------------------------------------

Like our calendar? You'll love our daily newsletter, EnviroPolitics
Try it free for 30 days!
No obligation. Cancel anytime with one click