Environmental seminars, forums, education, networking and social opportunities in New Jersey, Pennsylvania, New York & Delaware
----------------------------------------------------------------------------------------------------------------------------------------------------------------------
For free publication, send your event information to: editor@enviropolitics.com
-----------------------------------------------------------------------------------------------------------------------------
December 12, 2012
The Winds of Change
6: 30 p.m.
Princeton University
H

ow can we curb climate change and avoid destructive weather events like Hurricane Sandy in the future? Join the Sierra Club and Princeton University's SURGE to answer those pressing questions and more. We'll begin with a screening of the riveting documentary Cape Spin, about the trials and tribulations of the Massachusetts offshore wind project.

Following the film will be a panel discussion featuring leaders in our clean energy future. Featured panelists are:

Former Gov. James Florio,

Research Meteorol

ogist Tom Knutson, Offshore MW CEO, Peter Giller, Cape Spin filmmaker, Robbie Gemmel, Former Sierra Club president, Robin Mann.

Suggested donation is $10. All proceeds will be donated to Hurricane Sandy relief.
December 13, 2012

NJTC's Data Center Summit - Working in the Clouds

Eisenhower Conference Center
Livingston, NJ
The 2012 NJTC Data Center Summit presents discussions around the latest trends and innovative technologies driving the emergence of the "Next Generation Data Centers". Our morning panel examines data centers that operate in a rapidly evolving environment of public awareness with the need to increase energy efficiency and control underlying operating costs. Updated Content: In light of recent weather-related events beyond anyone's control, our afternoon panel comprised of

CIOs and industry experts

,

will discuss what worked and what didn't, the challenges they were faced with and having learned from this experience, what changes they will make going forward. For details, click REGISTER TODAY
NATURE FIELD TRIPS
New Jersey Audubon's Plainsboro Preserve



Welcome to the New Jersey Audubon's Nature Field Trips for interested learners. Each Field Trip is designed for adults and focused family members to explore one of the natural areas of

New Jersey

. We provide a highly trained environmental educator for each of our field trips. Join us and build memories that will last a lifetime while exploring a deeper connection with the natural world. All the trips involve moderate exercise and each participant should bring basic necessities such as water, sunscreen, snack and appropriate clothing. We prefer ten-day pre-registration and advanced payment of $10 for NJA members or $15 for nonmembers for all trips (unless otherwise noted). No refunds are made unless we cancel the trip. Field trips meet at or near the trip locations; directions and information are available at:

www.njaudubon.org/centers/plainsboro. Group size is limited and a minimum number of participants are necessary. To register call (609) 897-

9

400 E-mail:

plainsboro@njaudubon.org
December 14, 2012
The business meeting will include actions or presentations on the following items: (1) presentation on eel collection, stocking and research by the United States Fish and Wildlife Service; (2) presentation recognizing former alternate Commissioner Herbert Sachs; (3) resolution concerning Fiscal Year 2014 Federal funding of the Susquehanna Flood Forecast and Warning System and National Stream flow Information Program; (4) Low Flow Protection Policy; (5) proposed rule-making (6) ratification/approval of grants; (7) administrative appeal filed by East Hempfield Township Municipal Authority; and (8) Regulatory Program projects. Projects listed for Commission action are those that were the subject of a public hearing conducted by the Commission on November 15, 2012, and identified in the notice for the hearing, which was published in 77 FR 64576, October 22, 2012.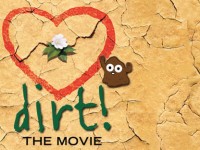 December 18, 212
Dirt! The Movie
7 p.m. to 9 p.m.
Camden County Environmental Center
1301 Park Boulevard
Cherry Hill, NJ
Dirt! The Movie
is an insightful and timely film that tells the story of the glorious and unappreciated material beneath our feet. One teaspoon of dirt contains a billion organisms working in remarkable balance to maintain and sustain a series of complex, thriving communities that impact our daily lives.
The film takes a humorous and substantial look into the history and current state of the living organic matter that we come from and will later return to, An eclectic group of participants ranging from biologists to prisoners incarcerated on Rikers Island offer answers to problems and inspire us to clean up the mess that we created.
Following the film, an informal discussion will be lead by Master Gardeners, Beth Glenn and Gwenne Baile, along with members of the SCH Garden Task Force.
This event is FREE but registration is required here.
Hosted by Sustainable Cherry Hill's Garden Task Force and Camden County
------------------------------------------------------------------------------------------------------------------------
--------------------------------------------------------------------------------------------------------------------------


December 19, 2012
Hurricane Sandy Recover and Rebuild Seminar
Sponsored by the American Littoral Society
8 a.m. to 1 p.m.
Brick Township Municipal Courtroom
Main Level
401 Chambers Bridge Road
Brick, NJ 08723
Get up-to-date information about how to navigate the recovery process for your business, municipality, or home and how to be better prepared in the future.
Visitor parking available - light refreshments will be served.
This event is free but registration is required.
Register
Download Itinerary

December 19, 2012
Keys for Optimizing Large Scale Solar Thermal Systems
Monthly Meeting of thee New Jersey Association of Energy Engineers
11:30 a.m. - 1 p.m.


Metuchen Country Club
244 Plainfield Road, Edison, NJ 08820
Presenter: Michael DiPaolo, President Ritter Group USA
The presentation will begin with a brief update on where we are today with Solar PV but the main focus will be on Solar Thermal. Renewable energy – energy from wind, sun and geothermal – has received a lot of attention as of late. There is another value to solar energy other than electricity – thermal.
Solar thermal energy has a broader application than just in sunny regions, only in the summer or at low temperatures.
Mr. DiPaolo will discuss the science of solar thermal energy; review the power performance of solar collectors; discuss design techniques of solar thermal systems and applications and explain the economics of solar thermal energy. More information
here

.
December 19, 2012

Moonlight Walk in the Pines
General Store
Whitesbog, NJ
Whitesbog Preservation Trust (WPT) will host a moonlight walk at Historic Whitesbog on Saturday, December 19, at 7 PM. By the soft glow of moonlight, walk through the dark, mysterious pines, along white sugar sand roads, to the shimmering cranberry bogs. Except for the wind whispering in the pines, winter is very quiet and serene. The leader will offer stories of the people who built Whitesbog, the local "Piney" folk, and the more recent American immigrants, all of whom worked here to make it one of the most successful agricultural enterprises in New Jersey. The Moonlight Walks were featured as one of the "Best of South Jersey" attractions by SJ Magazine, and have been referred to as "almost magical" in the Philadelphia Inquirer.

Guests should be prepared for a relatively vigorous walk, are encouraged to dress for the weather and bring everything that may be needed for a winter hike: sturdy shoes, extra scarf, and a flashlight. Light refreshments will be served after the walk.

Inclement weather cancels. Fee is $5 per person. Reservations by Friday, December 18 are required: leave name, telephone number and number of people attending on main voicemail, (609) 893-4646, or email to WhitesbogPreservationTrust@comcast.net. Visit www.whitesbog.org for more information about moonlight walks and other upcoming events. All proceeds benefit the Whitesbog Preservation Trust in its tireless efforts to restore and protect Historic Whitesbog Village and its surrounding lands. Whitesbog Village is located at mile marker 13 on County Route 530 in Browns Mills (Pemberton Township), NJ. To find out information and directions: telephone (609) 893-4646, email WhitesbogPreservationTrust@comcast.net or visit website www.whitesbog.org.


December 20, 2012
Creating a GMO-Free Holiday
6:30 p,.m. (Cookie Exchange)
A coalition of GMO awareness-action groups meets to explore ways to avoid the genetically modified organisms that are in our food supply. Participation in the cookie swap is optional--bring a batch of your favorite non-GMO cookies to share and leave with a variety pack! From 7-8pm we'll discuss creating a GMO free holiday, the latest on GMO labeling legislation and other projects. There will be plenty of time to mix and mingle. Free and open to the public. RSVP: GMOfreeNJ@gmail.com. Learn more: nogmonj.weebly.com and gmofreenj.com
-------------------------------------------------------------------------------------------------------------------------
--------------------------------------------------------------------------------------------------------------------------
December 28, 2012

EPA Lead RRP Lead Safe Course
8 a.m.to 11 a.m. (PST)
Environmental Solutions Association

428 Pine St
Williamsport, PA 17701
Fee: $250
Information and Registration


January 4, 2013
New Jersey Chapter of Professional Women in Construction
Contact Exchange Forum
Noon
Uno Chicago Grill
Clifton Riverfront Center
426 Rt. 3 West
Clifton, NJ 07014
Our last meeting launched some new strategic alliances and we look forward to sharing these success stories with the members in the near future.
Please contact Dawn Johnson with any questions at
862-228-8272 or email her at dawjohnson@simplexgrinnell.com

January 7, 2012
Oyster Creek Safety Advisory Panel Public Meeting
6 p.m. to 7:30 p.m.
Ocean County Administration Building
101 Hooper Avenue, Room 119
Toms River, 08754
This meeting was originally scheduled to take place in November, but was rescheduled due to Superstorm Sandy. Members of the public who would like to comment can fill out a request card upon arrival. Each person will have 5 minutes to speak. Written comments will also be accepted. The Oyster Creek Safety Advisory Panel was created to assist the DEP with the evaluation of the continued safe operation, decommissioning planning and cessation of operations at the Oyster Creek Nuclear Generating Station in the Forked River section of Lacey Township. The panel, which consists of DEP Commissioner Bob Martin, Office of Homeland Security and Preparedness Director Edward Dickson and independent consultant Dr. Adam Cohen, is seeking public input relating to the continued safe operation and closure of Oyster Creek by December 31, 2019.


January 17, 2012
GMO action-awareness meeting
7-8 p.m.
Collingswood Library
771 Haddon Avenue
Restore food choice freedom!Join us as sustainable living and local food writer Allie Pope Burger discusses sourcing fresh, organic foods throughout the season.
January 26-27, 2013
January 30, 2013
Rutgers University Course - Environmental Funding
Course Code: EN0502CA13
New Brunswick


More information

here
This one-day seminar will introduce strategies to fund environmental remediation, economic development and renewable energy projects. Funding opportunity mechanisms to be discussed include: state and federal grants, private financing resources, PILOTs, and incentives for solar projects. Participants will have ample opportunity to present specific concerns to speakers throughout the day.
Seminar Topics:
Financing Deals: Public-Private Partnerships

The State of Environmental Lending

In-Kind Services

Federal Funds for Economic Development and Federal Interagency Cooperation

NJ Environmental Infrastructure Trust

UST Petroleum Closure, Upgrade and Remediation Fund

Hazardous Discharge Site Remediation Fund

Remediation Trusts

NJEDA Financing Programs

Brownfield Coalition

March 24-27, 2013
EIA 2013 National Conference & Exhibition
Compliance + Enforcement = Prevention: A Capital IdeaHyatt Regency
Crystal Cit

y (Washington, D.C.)
--------------------------------------------------------------------------------------------------------------------------

Like our calendar? You'll love our daily newsletter, EnviroPolitics