Environmental seminars, forums, education, networking and social opportunities in New Jersey, Pennsylvania, New York & Delaware
----------------------------------------------------------------------------------------------------------------------------------------------------------------------
For free publication, send your event information to: editor@enviropolitics.com
-----------------------------------------------------------------------------------------------------------------------------
December 4, 2012
Regulatory Training in Underground Storage Tanks
Rutgers Course Code: EW0201CB13
8:30 a.m. - 4:30 p.m. (Check in time: 8 a.m.)
Whether you are becoming certified for the first time or just need to re-certify, you will get the regulatory information you need to stay current with New Jersey's UST requirements and help your clients or employer avoid potential penalty liability. M
ore information here
December 4, 2012
**This event has been canceled**
NJDEP Solid Waste & Recycling Training/Outreach Seminar
8 a.m. to Noon
NJ Forensic Science Technology Center
1200 Negron Drive
Hamilton, NJ
Designed for municipal and county government employees, the seminar is especially relevant for Department of Public Works staff, emergency response personnel and solid waste and recycling coordinators.
The half- day training event will focus on portions of New Jersey's solid waste and recycling
regulations, N.J.A.C. 7:26 and N.J.A.C. 7:26A. NJDEP inspectors and other members of NJDEP's
Compliance and Enforcement program will discuss regulatory areas including: storm debris
management; operation of and problems at exempt recycling operations; what's new in curbside
recycling; and common problems at DPW yards. In addition, please note that NJ Certified
Recycling Professionals will earn four classroom re-certification credits for attending this seminar.
For more information and to register,
click here
.
-------------------------------------------------------------------------------------------------------------------------
--------------------------------------------------------------------------------------------------------------------------
December 5, 2012
New Jersey Technology Council Webinar -
On the Menu: Washington!
What are you doing for lunch today Join us for a NJTC webinar on "What's Next in Washington" Updates on the Fiscal cliff, immigration and research and development! Register here
December 5-7, 2012
Rutgers University-HEC-RAS An Intensive Three-Day Workshop
(Course Code: EW0401CA13)
8:30 a.m.-4:30 p.m.
New Brunswick, NJ
There's no question that HEC-RAS is an incredibly powerful tool but it's also no secret that it can be overwhelming, challenging and, in the hands of an inexperienced user, the end result could be numerical instability and severely flawed analyses. Can you afford that outcome on your projects? To make sense of this program, we've recruited Joe Skupien, one of the most highly rated instructors in hydrology and hydraulics, to teach this 3-day hands-on training class. In this intensive three-day workshop, you will get a comprehensive overview of the steady flow capabilities of the current version (V4.0) of the U.S. Army Corps of Engineers' Hydrologic Engineering Center River Analysis System program (HEC-RAS).
For more information please visit:
http://www.cpe.rutgers.edu/courses/current/ew0401ca.html

December 5, 2012
CIANJ Legislative Roundtable: New Jersey Open for Business
7:30 a.m. (Registration)
8 a.m. to 9:30 a.m. (Program)
CIANJ Headquarters, 61 S. Paramus Road, Paramus, NJ 0765
2
Key members of the state Assembly and Senate committees that focus on economic growth and commerce will discuss how New Jersey is faring as we push forward with the rest of the nation in an economic recovery and work to rebuild our state in the wake of Hurricane Sandy. The legislators will discuss programs available to assist business and new incentives being under consideration. Attendees will also have an opportunity to speak with the legislators about any obstacles that hamper economic development and ask what can be done to correct the problems. Guest speakers: Assemblyman
Albert Coutinho and Senator
Gerald Cardinale.
Click here to register
NATURE FIELD TRIPS
New Jersey Audubon's Plainsboro Preserve



Welcome to the New Jersey Audubon's Nature Field Trips for interested learners. Each Field Trip is designed for adults and focused family members to explore one of the natural areas of

New Jersey

. We provide a highly trained environmental educator for each of our field trips. Join us and build memories that will last a lifetime while exploring a deeper connection with the natural world. All the trips involve moderate exercise and each participant should bring basic necessities such as water, sunscreen, snack and appropriate clothing. We prefer ten-day pre-registration and advanced payment of $10 for NJA members or $15 for nonmembers for all trips (unless otherwise noted). No refunds are made unless we cancel the trip. Field trips meet at or near the trip locations; directions and information are available at:

www.njaudubon.org/centers/plainsboro. Group size is limited and a minimum number of participants are necessary. To register call (609) 897-

9

400 E-mail:

plainsboro@njaudubon.org

December 5, 2012
**This event has been canceled**
NJDEP Solid Waste & Recycling Training/Outreach Seminar
8 a.m. to Noon
NJ Forensic Science Technology Center
1200 Negron Drive
Designed for municipal and county government employees, the seminar is especially relevant for Department of Public Works staff, emergency response personnel and solid waste and recycling coordinators.
The half- day training event will focus on portions of New Jersey's solid waste and recycling
regulations, N.J.A.C. 7:26 and N.J.A.C. 7:26A. NJDEP inspectors and other members of NJDEP's
Compliance and Enforcement program will discuss regulatory areas including: storm debris
management; operation of and problems at exempt recycling operations; what's new in curbside
recycling; and common problems at DPW yards. In addition, please note that NJ Certified
Recycling Professionals will earn four classroom re-certification credits for attending this seminar.
For more information and to register,
click here
.


December 5, 2012
Delaware River Basin Commission Meeting
11 a.m. Informal Conference
1:30 p.m. Business Meeting
25 State Police Drive
West Trenton, NJ.
The Commission will hold an informal conference followed by a public hearing. The hearing will be part of the Commission's regularly scheduled business meeting. The morning conference session will include: (a) a report by staff on the Commission's Information Technology Upgrade and Water Charging Program On-Line Reporting System; and (b) update by a representative of the United States Army Corps of Engineers Philadelphia District on development of a Delaware Estuary Regional Sediment Management Plan.

Agenda

.

December 5, 2012
Innovative Technologies for Site Remediation
Rutgers Course Code: EN0510CA13
9 a.m. to 4:30 p.m.
New Brunswick
This one-day program will provide you with the basics of performing successful remediation using a variety of innovative in situ technologies as well as present "real" site data derived from actual innovative technologies projects. More information here.
December 5, 2012
What's up with the Pinelands?
7 p.m. to 8:30 p.m.
Barnegat Township Community Center
900 West Bay Ave, Barnegat NJ
Google map
Join Carleton Montgomery, PPA's executive director, and Renee Koubiadis, Assistant State Campaign Director for the Citizens' Campaign, to talk about the Pinelands and citizen involvement in your local government. Learn about the Pinelands and what it means for Barnegat Township, Barnegat Bay and the rest of the Pinelands - and how you can present your views to your local government officials and play a positive role within your community. With shore communities recovering from super-storm Sandy, it's a particularly important time for residents, builders and local governments to consider ways to rebuild that are more resilient to natural events, reduce flooding and protect water quality. We'll talk about how to do just that."It is critical for shore residents to be involved in the rebuilding process," said Renee Koubiadis, "By tapping into our 'Jersey pride', and arming residents with the knowledge to be a part of the process, we will build stronger, more resilient communities."
FREE. To RSVP
click here
. For more information contact Becky at
becky@pinelandsalliance.org
or by phone 609-859-8860 ext 21.
-------------------------------------------------------------------------------------------------------------------------
--------------------------------------------------------------------------------------------------------------------------
December 6, 2012
New Jersey Highlands Council Meeting
Canceled
Please be advised that the meeting of the New Jersey Highlands Water Protection and Planning Council scheduled for Thursday, December 6, 2012 at 4:00 pm has been cancelled. Complete details are available in the
Public Notice
. Please also be advised that the Council has adopted a schedule of regular public meetings for 2013. Complete details are available in the
Public Notice
.


December 6, 2012
AFREC Sustainability Leadership Council Roundtable
8:30 a.m. to Noon
PA Turnpike Commission Executive Board Room
Harrisburg (Middletown), PA
717-920-0528
Register here
CONFIRMED SPEAKERS:
GE-ecomagination "CNG in A Box" (TM)
DALBIR S. UTAL
- Senior Product Leader - Turbomachinery
GE Oil & Gas (Ecomagination)
AFREC NG Council Session (CNG)
MICROGRIDS TO SMARTGRIDS
WILL AGATE,
Philadelphia Industrial Development Corporation, (PIDC), VP, Navy ShipYard Management & Development
STEVEN SEIDEL,

Senior Advisor, Center for Climate and Energy Solutions, Vice-President for Policy Analysis and General Counsel at the Pew Center on Global Climate, C2ES's predecessor organization - an independent, world renowned Washington DC based think tank.
Developing Ahold's Global Sustainability Program


TRACY PAWLESKI,

Ahold USA, VP, External Communications
Sustainable Sourcing


John Polities,

Energy Manager, Schaedler Yesco
Effective Change Management Practices


Ronald Slember,

ERM (Environmental Resources Consulting) CSDP, CMVP, CEM, CQT, CPE, CFM, RPA, FMA and Six Sigma Black Belt
AFREC - 1029 Mumma Rd, PO Box 185, Lemoyne, PA 17043
December 6, 2012
Department of Transportation Public Policy Breakfast
Featuring Commissioner James Simpson
9 a.m. to 11 a.m.
Rowan University School of Engineering
Register here
December 6, 2012
Green Drinks
PJ Whelihaus
Route 70, Cherry Hill, NJ
Join us for our monthly free networking event that brings together like minded people and businesses to socialize, share ideas and work together towards a sustainable South Jersey community!
December 6, 2012
Marcellus Shale Flowback Water Chemistry:
"Mining" for Scarce Data, General Geochemistry, NORM, Spatial Distributions, Attempts at Geochemical Modeling of Water/Rock Interaction, and "Fingerprinting"
Presented by Carl S. Kirby, Professor of Geology, Bucknell University
AEG-NY-Philadelphia

social hour and dinner meeting will be held at the La Quinta Inn, Somerset (formerly Ramada), 60 Cottontail Lane, Somerset, NJ 08873; $30 for AEG members, $35 for non-members and $5 for students with RSVP. Cash or check (payable to AEG) only, payment at the door.
December 7, 2012
Rebuilding A Resilient New Jersey Shore
9 a.m. - 1 p.m. (
Registration begins at 8 a.m.)
Wilson Hall, Monmouth University
400 Cedar Avenue, West Long Branch, NJ
The devastation from Hurricane Sandy created a wake-up call on the need to rebuild the Jersey shore in a way that respects nature and protects people, properties and public investments. Come hear expert speakers address key topics, and share your opinion on how we can restore a thriving, healthy and resilient coastal region. Sessions will include:
The "new normal:" our vulnerability to future storms

Lessons from other states with strong coastal management programs

Actions to ensure resiliency, including changes to statutes, regulations and plans


December 7, 2012
International Business Summit 2012: Businesses Without Borders
The Nature Conservancy's
Annual Christmas Tree Hunt
Lizard Tail Swamp Preserve, Middle Township
Free.
Registration required. C
all 908-955-0356 or visit nature.org/newjersey

December 9, 2012
Schuylkill Center's
Winterfest
Offers "Green" Holiday Shopping
2 p.m. to 8 p.m.
Schuylkill Center for Environmental Education
8480 Hagy's Mill Rd.
Philadelphia, PA 19128
Celebrate the holiday season in tune with nature at the Schuylkill Center's
Winterfest
. Enjoy winter walks, holiday shopping from local eco-artists, craft workshops, stargazing and WXPN's "Kids Corner" guests.
Shop for unique gifts from over 25 local eco-artists and crafters, or make your own at one of several craft workshops. Meet "Kids Corner" host Kathy O'Connell and naturalist and author Jane Kirkland. Practice some kitchen chemistry with Dr. Lisa Chirlian, take a winter walk in the woods, or learn about the night sky from the Franklin Institute's chief astronomer, Derrick Pitts. Grab a warm drink or delicious treat from Ants Pants Café and Art in the Age of Mechanical Reproduction, or roast your own marshmallows on the campfire.
There's something for all ages, so dress warmly, grab your holiday gift list, and come celebrate the season and the beauty of nature at the Schuylkill Center. Cost: $5.00 suggested donation; individual craft workshops may have an additional materials fee.
About the Schuylkill Center
Founded in 1965, the Schuylkill Center for Environmental Education (SCEE) is one of the first urban environmental education centers in the country. It encompasses over 340 acres of privately held land in the Roxborough neighborhood of Philadelphia. SCEE's mission is to promote the preservation and improvement of our natural environment through education, outreach and the conservation of its land.
December 10-12, 2012
Marketplace Meets Brownfields
Doubletree Hotel
Monroeville, Pa
The Pennsylvania Department of Environmental Protection, in partnership with the Engineers Society of Western Pennsylvania, invites community leaders, industry professionals and other interested stakeholders to a statewide brownfields conference.
The event was originally scheduled for Oct. 29-31, but was postponed because of the effects of Hurricane Sandy.
DEP's Deputy Secretary for Waste, Air, Radiation and Remediation, Vince Brisini, will serve as master of ceremonies. Alisa Harris, DEP's Special Deputy Secretary for External Affairs, will moderate a brownfields best practices panel.
Previously, DEP and the Engineers Society of Western Pennsylvania held separate statewide conferences that appealed to the same audience. This is the first year the organizations have worked together on the conference, which uses an advisory panel of industry experts to develop conference content. They plan to hold the event in a different region of the state each year.
The theme of this year's conference, "Marketplace Meets Brownfields," will highlight current redevelopment topics, including the popular Extreme Makeover competition; mobile workshops; a video showcase of success stories; and technical updates on market trends and treatment options.
There will be a tiered track of courses available to provide continuing education credits for economic development agency personnel, local government organizations, planners, real estate professionals and engineering professionals.
Brownfields are properties where expansion, redevelopment or re-use are jeopardized because of the presence of hazardous substances, pollutants or contaminants. Pennsylvania's approach to brownfields redevelopment has proven to be a national model for transforming abandoned, idled properties into places of economic opportunity.
For more information and to register or display an exhibit, contact the conference manager at 412-261-0710, ext. 11, or via email at
c.stellfox@eswp.com
.

December 11, 2012
Pennsylvania
DEP's
Oil and Gas Technical Advisory Board

10 a.m.
Conference Room 5ABC
Forum Place
555 Walnut St.
Harrisburg, PA 17101
(
formal notice
)
Questions concerning the meeting can be directed to Kurt Klapkowski, (717) 772-2199 or kklapkowsk@pa.gov. This schedule, agenda for the meeting and notices of meeting changes will be available through the Public Participation Center on the Department of Environmental Protection's web site


December 14, 2012


Susquehanna River Basin Commission


8:30 a.m.
Lowe House Office Building,
House of Delegates, Annapolis, MD. (

formal notice

)
The business meeting will include actions or presentations on the following items: (1) presentation on eel collection, stocking and research by the United States Fish and Wildlife Service; (2) presentation recognizing former alternate Commissioner Herbert Sachs; (3) resolution concerning Fiscal Year 2014 Federal funding of the Susquehanna Flood Forecast and Warning System and National Stream flow Information Program; (4) Low Flow Protection Policy; (5) proposed rule-making (6) ratification/approval of grants; (7) administrative appeal filed by East Hempfield Township Municipal Authority; and (8) Regulatory Program projects. Projects listed for Commission action are those that were the subject of a public hearing conducted by the Commission on November 15, 2012, and identified in the notice for the hearing, which was published in 77 FR 64576, October 22, 2012.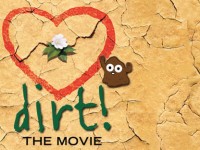 December 18, 212
Dirt! The Movie
7 p.m. to 9 p.m.
Camden County Environmental Center
1301 Park Boulevard
Cherry Hill, NJ
Dirt! The Movie
is an insightful and timely film that tells the story of the glorious and unappreciated material beneath our feet. One teaspoon of dirt contains a billion organisms working in remarkable balance to maintain and sustain a series of complex, thriving communities that impact our daily lives.
The film takes a humorous and substantial look into the history and current state of the living organic matter that we come from and will later return to, An eclectic group of participants ranging from biologists to prisoners incarcerated on Rikers Island offer answers to problems and inspire us to clean up the mess that we created.
Following the film, an informal discussion will be lead by Master Gardeners, Beth Glenn and Gwenne Baile, along with members of the SCH Garden Task Force.
This event is FREE but registration is required here.
Hosted by Sustainable Cherry Hill's Garden Task Force and Camden County
-------------------------------------------------------------------------------------------------------------------------
--------------------------------------------------------------------------------------------------------------------------


December 19, 2012
Keys for Optimizing Large Scale Solar Thermal Systems
Monthly Meeting of thee New Jersey Association of Energy Engineers
11:30 a.m. - 1 p.m.


Metuchen Country Club
244 Plainfield Road, Edison, NJ 08820
Presenter: Michael DiPaolo, President Ritter Group USA
The presentation will begin with a brief update on where we are today with Solar PV but the main focus will be on Solar Thermal. Renewable energy – energy from wind, sun and geothermal – has received a lot of attention as of late. There is another value to solar energy other than electricity – thermal.
Solar thermal energy has a broader application than just in sunny regions, only in the summer or at low temperatures.
Mr. DiPaolo will discuss the science of solar thermal energy; review the power performance of solar collectors; discuss design techniques of solar thermal systems and applications and explain the economics of solar thermal energy. More information
here

.

December 20, 2012
Creating a GMO-Free Holiday
6:30 p,.m. (Cookie Exchange)
A coalition of GMO awareness-action groups meets to explore ways to avoid the genetically modified organisms that are in our food supply. Participation in the cookie swap is optional--bring a batch of your favorite non-GMO cookies to share and leave with a variety pack! From 7-8pm we'll discuss creating a GMO free holiday, the latest on GMO labeling legislation and other projects. There will be plenty of time to mix and mingle. Free and open to the public. RSVP: GMOfreeNJ@gmail.com. Learn more: nogmonj.weebly.com and gmofreenj.com


December 28, 2012

EPA Lead RRP Lead Safe Course
8 a.m.to 11 a.m. (PST)
Environmental Solutions Association

428 Pine St
Williamsport, PA 17701
Fee: $250
Information and Registration


January 4, 2013
New Jersey Chapter of Professional Women in Construction
Contact Exchange Forum
Noon
Uno Chicago Grill
Clifton Riverfront Center
426 Rt. 3 West
Clifton, NJ 07014
Our last meeting launched some new strategic alliances and we look forward to sharing these success stories with the members in the near future.
Please contact Dawn Johnson with any questions at
862-228-8272 or email her at dawjohnson@simplexgrinnell.com

January 26-27, 2013
January 30, 2013
Rutgers University Course - Environmental Funding
Course Code: EN0502CA13
New Brunswick


More information

here
This one-day seminar will introduce strategies to fund environmental remediation, economic development and renewable energy projects. Funding opportunity mechanisms to be discussed include: state and federal grants, private financing resources, PILOTs, and incentives for solar projects. Participants will have ample opportunity to present specific concerns to speakers throughout the day.
Seminar Topics:
Financing Deals: Public-Private Partnerships

The State of Environmental Lending

In-Kind Services

Federal Funds for Economic Development and Federal Interagency Cooperation

NJ Environmental Infrastructure Trust

UST Petroleum Closure, Upgrade and Remediation Fund

Hazardous Discharge Site Remediation Fund

Remediation Trusts

NJEDA Financing Programs

Brownfield Coalition

March 24-27, 2013
EIA 2013 National Conference & Exhibition
Compliance + Enforcement = Prevention: A Capital IdeaHyatt Regency
Crystal Cit

y (Washington, D.C.)
--------------------------------------------------------------------------------------------------------------------------

Like our calendar? You'll love our daily newsletter, EnviroPolitics