Environmental seminars, forums, education, networking and social opportunities in New Jersey, Pennsylvania, New York & Delaware
----------------------------------------------------------------------------------------------------------------------------------------------------------------------
For free publication, send your event information to: editor@enviropolitics.com
-----------------------------------------------------------------------------------------------------------------------------

December 6, 2012
New Jersey Highlands Council Meeting
Canceled
Please be advised that the meeting of the New Jersey Highlands Water Protection and Planning Council scheduled for Thursday, December 6, 2012 at 4:00 pm has been cancelled. Complete details are available in the Public Notice. Please also be advised that the Council has adopted a schedule of regular public meetings for 2013. Complete details are available in the Public Notice.
AFREC Sustainability Leadership Council Roundtable
PA Turnpike Commission Executive Board Room
Harrisburg (Middletown), PA
GE-ecomagination "CNG in A Box" (TM)
DALBIR S. UTAL
- Senior Product Leader - Turbomachinery
GE Oil & Gas (Ecomagination)
AFREC NG Council Session (CNG)
MICROGRIDS TO SMARTGRIDS
WILL AGATE,
Philadelphia Industrial Development Corporation, (PIDC), VP, Navy ShipYard Management & Development
STEVEN SEIDEL,

Senior Advisor, Center for Climate and Energy Solutions, Vice-President for Policy Analysis and General Counsel at the Pew Center on Global Climate, C2ES's predecessor organization - an independent, world renowned Washington DC based think tank.
Developing Ahold's Global Sustainability Program


TRACY PAWLESKI,

Ahold USA, VP, External Communications
Sustainable Sourcing


John Polities,

Energy Manager, Schaedler Yesco
Effective Change Management Practices


Ronald Slember,

ERM (Environmental Resources Consulting) CSDP, CMVP, CEM, CQT, CPE, CFM, RPA, FMA and Six Sigma Black Belt
AFREC - 1029 Mumma Rd, PO Box 185, Lemoyne, PA 17043
December 6, 2012
Department of Transportation Public Policy Breakfast
Featuring Commissioner James Simpson
9 a.m. to 11 a.m.
Rowan University School of Engineering
NATURE FIELD TRIPS
New Jersey Audubon's Plainsboro Preserve



Welcome to the New Jersey Audubon's Nature Field Trips for interested learners. Each Field Trip is designed for adults and focused family members to explore one of the natural areas of

New Jersey

. We provide a highly trained environmental educator for each of our field trips. Join us and build memories that will last a lifetime while exploring a deeper connection with the natural world. All the trips involve moderate exercise and each participant should bring basic necessities such as water, sunscreen, snack and appropriate clothing. We prefer ten-day pre-registration and advanced payment of $10 for NJA members or $15 for nonmembers for all trips (unless otherwise noted). No refunds are made unless we cancel the trip. Field trips meet at or near the trip locations; directions and information are available at:

www.njaudubon.org/centers/plainsboro. Group size is limited and a minimum number of participants are necessary. To register call (609) 897-

9

400 E-mail:

plainsboro@njaudubon.org
December 6, 2012
Green Drinks
PJ Whelihaus
Route 70, Cherry Hill, NJ
Join us for our monthly free networking event that brings together like minded people and businesses to socialize, share ideas and work together towards a sustainable South Jersey community!
December 6, 2012
Marcellus Shale Flowback Water Chemistry:
"Mining" for Scarce Data, General Geochemistry, NORM, Spatial Distributions, Attempts at Geochemical Modeling of Water/Rock Interaction, and "Fingerprinting"
Presented by Carl S. Kirby, Professor of Geology, Bucknell University
AEG-NY-Philadelphia

social hour and dinner meeting will be held at the La Quinta Inn, Somerset (formerly Ramada), 60 Cottontail Lane, Somerset, NJ 08873; $30 for AEG members, $35 for non-members and $5 for students with RSVP. Cash or check (payable to AEG) only, payment at the door.
-------------------------------------------------------------------------------------------------------------------------
--------------------------------------------------------------------------------------------------------------------------
December 7, 2012
Rebuilding A Resilient New Jersey Shore
9 a.m. - 1 p.m. (
Registration begins at 8 a.m.)
Wilson Hall, Monmouth University
400 Cedar Avenue, West Long Branch, NJ
The devastation from Hurricane Sandy created a wake-up call on the need to rebuild the Jersey shore in a way that respects nature and protects people, properties and public investments. Come hear expert speakers address key topics, and share your opinion on how we can restore a thriving, healthy and resilient coastal region. Sessions will include:
The "new normal:" our vulnerability to future storms

Lessons from other states with strong coastal management programs

Actions to ensure resiliency, including changes to statutes, regulations and plans


December 7, 2012
International Business Summit 2012: Businesses Without Borders
The Nature Conservancy's
Annual Christmas Tree Hunt
Lizard Tail Swamp Preserve, Middle Township
Free.
Registration required. C
all 908-955-0356 or visit nature.org/newjersey

December 9, 2012
Schuylkill Center's
Winterfest
Offers "Green" Holiday Shopping
2 p.m. to 8 p.m.
Schuylkill Center for Environmental Education
8480 Hagy's Mill Rd.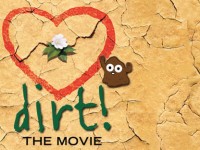 December 18, 212
Dirt! The Movie
7 p.m. to 9 p.m.
Camden County Environmental Center
1301 Park Boulevard
Cherry Hill, NJ
Dirt! The Movie
is an insightful and timely film that tells the story of the glorious and unappreciated material beneath our feet. One teaspoon of dirt contains a billion organisms working in remarkable balance to maintain and sustain a series of complex, thriving communities that impact our daily lives.
The film takes a humorous and substantial look into the history and current state of the living organic matter that we come from and will later return to, An eclectic group of participants ranging from biologists to prisoners incarcerated on Rikers Island offer answers to problems and inspire us to clean up the mess that we created.
Following the film, an informal discussion will be lead by Master Gardeners, Beth Glenn and Gwenne Baile, along with members of the SCH Garden Task Force.
This event is FREE but registration is required here.
Hosted by Sustainable Cherry Hill's Garden Task Force and Camden County
-------------------------------------------------------------------------------------------------------------------------
--------------------------------------------------------------------------------------------------------------------------


December 19, 2012
Keys for Optimizing Large Scale Solar Thermal Systems
Monthly Meeting of thee New Jersey Association of Energy Engineers
11:30 a.m. - 1 p.m.


Metuchen Country Club
244 Plainfield Road, Edison, NJ 08820
Presenter: Michael DiPaolo, President Ritter Group USA
The presentation will begin with a brief update on where we are today with Solar PV but the main focus will be on Solar Thermal. Renewable energy – energy from wind, sun and geothermal – has received a lot of attention as of late. There is another value to solar energy other than electricity – thermal.
Solar thermal energy has a broader application than just in sunny regions, only in the summer or at low temperatures.
Mr. DiPaolo will discuss the science of solar thermal energy; review the power performance of solar collectors; discuss design techniques of solar thermal systems and applications and explain the economics of solar thermal energy. More information
here

.

December 20, 2012
Creating a GMO-Free Holiday
6:30 p,.m. (Cookie Exchange)
A coalition of GMO awareness-action groups meets to explore ways to avoid the genetically modified organisms that are in our food supply. Participation in the cookie swap is optional--bring a batch of your favorite non-GMO cookies to share and leave with a variety pack! From 7-8pm we'll discuss creating a GMO free holiday, the latest on GMO labeling legislation and other projects. There will be plenty of time to mix and mingle. Free and open to the public. RSVP: GMOfreeNJ@gmail.com. Learn more: nogmonj.weebly.com and gmofreenj.com
-------------------------------------------------------------------------------------------------------------------------
--------------------------------------------------------------------------------------------------------------------------
December 28, 2012

EPA Lead RRP Lead Safe Course
8 a.m.to 11 a.m. (PST)
Environmental Solutions Association

428 Pine St
Williamsport, PA 17701
Fee: $250
Information and Registration


January 4, 2013
New Jersey Chapter of Professional Women in Construction
Contact Exchange Forum
Noon
Uno Chicago Grill
Clifton Riverfront Center
426 Rt. 3 West
Clifton, NJ 07014
Our last meeting launched some new strategic alliances and we look forward to sharing these success stories with the members in the near future.
Please contact Dawn Johnson with any questions at
862-228-8272 or email her at dawjohnson@simplexgrinnell.com

January 26-27, 2013
January 30, 2013
Rutgers University Course - Environmental Funding
Course Code: EN0502CA13
New Brunswick


More information

here
This one-day seminar will introduce strategies to fund environmental remediation, economic development and renewable energy projects. Funding opportunity mechanisms to be discussed include: state and federal grants, private financing resources, PILOTs, and incentives for solar projects. Participants will have ample opportunity to present specific concerns to speakers throughout the day.
Seminar Topics:
Financing Deals: Public-Private Partnerships

The State of Environmental Lending

In-Kind Services

Federal Funds for Economic Development and Federal Interagency Cooperation

NJ Environmental Infrastructure Trust

UST Petroleum Closure, Upgrade and Remediation Fund

Hazardous Discharge Site Remediation Fund

Remediation Trusts

NJEDA Financing Programs

Brownfield Coalition

March 24-27, 2013
EIA 2013 National Conference & Exhibition
Compliance + Enforcement = Prevention: A Capital IdeaHyatt Regency
Crystal Cit

y (Washington, D.C.)
--------------------------------------------------------------------------------------------------------------------------

Like our calendar? You'll love our daily newsletter, EnviroPolitics