Environmental seminars, forums, education, networking and social opportunities in New Jersey, Pennsylvania, New York & Delaware
Rutgers
Master
Gardener
Course
Become a Rutgers
Master
Gardener
of Camden County. Do you want to increase your knowledge of the garden? Are you a novice
gardener
who wants to learn more? The c
ourse
runs from February 2 to April 8
from 9 a.m. to noon
on Tuesdays and Thursdays. Registration is open from
January 2 to January 30.
The science-based
course
is located at the Camden County Environmental Center, 1301 Park Blvd., Cherry Hill, NJ 08002 The fee is $250 which includes a
Master
Gardener
Handbook and supplemental class material. Don't wait!! Register today!!! Email:
njgarden@camdencounty.com
or phone
856-216-7130
Website:
Camden.jaes.rutgers.edu
Contact person: Becki Szkotak email:
szkotak@AESOP.Rutgers.edu
Local Food for Thought 3
1 p.m. -3 p.m.
Camden County Environmental Center
1301 Park Blvd (just east of Grove St.)
Cherry Hill, NJ
Interested in getting fresh, local food with a Community Supported Agriculture (CSA) share purchase? Want to learn how to grow your own veggies? Meet CSA farms and get to know local food buying clubs featuring organic options. All this and much more!
Hosted by Sustainable Cherry Hill's Garden Task Force.
January 13, 2016
Healthy Eating In a Junk Food World
Label to Table ~ Navigating the Landscape
Haddonfield Friends Meetinghouse
West Jersey Sierra Club meets to learn about genetically engineered foods (GMOs), their accompanying agricultural chemicals and healthy food awareness. Barbara Thomas and Keith Monahan of GMO Free NJ will speak and answer questions about the current status of GMOs and their accompanying agricultural chemicals in our food supply and how they affect our health, our children, the environment and our future.
This meeting will explore which foods to avoid, which to seek out, and how to navigate the supermarket. You will also hear the latest news about GMO labeling and what you can do to help. Together we will explore ways to regain true food sovereignty so that we can all make informed choices for ourselves and our families while contributing to a sustainable future for all.
LEARN MORE: www.gmofreenj.com

January 14, 2016
Climate Adaptation Tools Workshop
8:30 a.m. to Noon
Montclair State University
Center for Environmental & Life Sciences - Room 120
Greater resilience requires more interdisciplinary and sustained planning for communities at risk. Now, more than three years into the process of redevelopment following Superstorm Sandy, there is both a need to share some of the lessons learned from these events as well to keep learning from other places.
Climate change as a relatively young field has a growing number of tools, and the risks are steadily increasing for the growing populations who live in harm's way.
To help highlight some of the tools available to aid in planning and design for climate change a workshop is organized at Montclair State. This event will include presentations by US and Dutch experts involved in planning, design and engineering.

Register her

e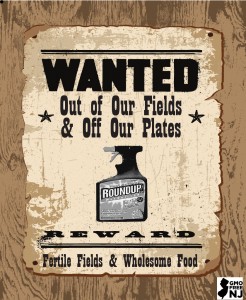 January 21, 2016
6:30 p.m.
-
8:00 p.m.
,
771 Haddon Ave
Collingswood

,

NJ

08108
+ Google Map
How bad is a little Roundup weed killer in our cereal, anyway? Which is better--organic or non-GMO? What does it mean when I see "NATURAL" on a food label? GMO Free NJ explores these questions and many more in a special meeting about Roundup, the agricultural chemical that is applied to genetically engineered foods. Free and open to the public.






January 20, 2016
Foodopoly Book Club
7 p.m.- 9 p.m.
Inkwood Books
31 Kings Highway East
Haddonfield, NJ 08033
(FREE on street parking after 6 p.m.)
If you're fed up with America's food crisis and the overuse of pesticides, join us for a lively discussion of America's food crisis examined in the highly praised book Foodopoly.
Hosted by Sustainable Cherry Hill's Green Health Task Force
January 23, 2016
Introduction
to Honey Bees and Beekeeping
8 a.m. - Sign-in
8:30 a.m. to Noon (Session)
Camden County Environmental Center
1301 Park Blvd., Cherry Hill, NJ 08002
Pre-registration is required. $10 per household.
Presented by the Rutgers Cooperative Extension of Camden County. We will provide you with an introduction to the unique biology of the honey bee, how they organize their hive, make their honey and what beekeepers do in concert with them. A fully assembled hive will be available to examine as well as additional equipment that beekeepers use.
For more information and to register call Mike Haberland at
856-216-7130 x3
or e-mail
Haberland@njaes.rutgers.edu
. Please call before sending payment to ensure that space is available. Payment must be received by
January 20
.


January 26, 2016
EBC Roundtable
8 a.m. to 9:30 a.m.
McCarter & English, LLP
4 Gateway Center
100 Mulberry Street
Register Here
The EBC Environmental Roundtable meets every other month to discuss relevant environmental issues, regulatory changes and new developments that may impact our members provided by our sub-committees which focus on: Regulatory Affairs, Brownfields & Site Remediation, Natural Resource, Damages, Water, Air, Environmental Technology, Sustainability, Energy, Enforcement & OSHA News and Regulations.
Please note the change in day and location.
Parking is free, if you park in the McCarter & English, LLP garage or outside lot.


January 26, 2015
Energy Private Equity: The New Reality of Low Oil Prices
6:30 p.m. – 8 p.m.

Wine and cheese reception to follow.
NYU School of Law
Lipton Hall, D'Agostino Hall
108 West Third Street
New York, NY 10012
The

Guarini Center on Environmental, Energy and Land Use Law at NYU School of Law

will host a discussion on, "Energy Private Equity: The New Reality of Low Oil Prices" featuring leading private equity investors with extensive experience in domestic and cross-border energy investments. Among other topics, themes to be discussed include the ways in which low oil prices have impacted investment strategies and the outlook for the oil industry in the year ahead.
The event is free, but space is limited. Please RSVP, here.
Speakers include:
Stephen Coats
, Partner, Riverstone;
Thomas Edelman
, Managing Partner, White Deer Energy;
Robert Gold ('84),
Senior Executive, Ridgewood Energy;
Shaia Hosseinzadeh
, Managing Director, WL Ross & Co. LLC, and
Robert Seber,
Partner, Vinson & Elkins LLP (moderator).
1.5 credits of CLE are available in the areas of Professional Practice category. The credit will be both transitional and non-transitional.
This event has been made possible through the generous support of
Vinson & Elkins LLP
.





February 3-4, 2016
2016 Delaware Wetlands Conference
Chase Center on the Riverfront
Wilmington, DE
The 2016 Delaware Wetlands Conference offers two days of exploration into the latest wetland research, innovations to outreach and education and conservation programs in the Mid-Atlantic region. Attendees will get the opportunity to learn, network and interact with their peers and leaders in the wetland field.
http://de.gov/dewetlandsconference
Food Waste-to-Low Carbon Energy Conference

Rutgers Eco-complex
1200 Florence-Columbus Road
Bordentown, NJ
Food waste is the largest portion of our waste stream, making up 21% of the material that is discarded. However, only 5% of the food waste generated is recycled. This two-day conference will share lessons learned from successful food waste-to-energy projects and address the challenges in establishing this industry in New Jersey.

Check here for the schedule and registration information

.













-----------------------------------------------------------------------------------------------------------
------------------------------------------------------------------------------------------------------------